2017•10•31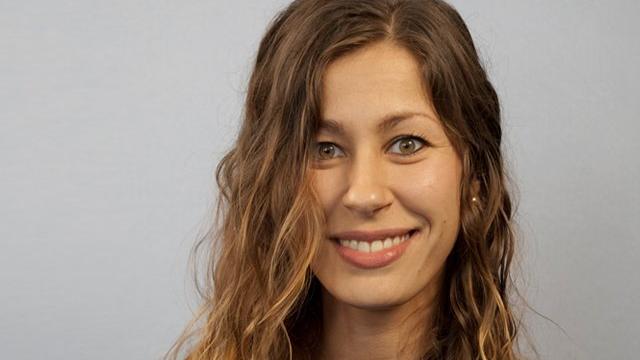 The Lancet Countdown is an international research collaboration providing a global overview of the relationship between public health and climate change.
UNU-EHS is a key partner in this research, with expert Sonja Ayeb-Karlsson joining academics and technical specialists from 24 partner institutions around the globe to work on the 2017 report.
This year, the report concludes that anthropogenic climate change threatens to undermine the last 50 years of gains in public health. However, it also argues that the world's response could unlock "the greatest global health opportunity of the 21st century".
The report's authors come to three key conclusions:
1. The human symptoms of climate change are unmistakable and potentially irrevocable – affecting the health of populations around the world, today.
2. The delayed response to climate change over the past 25 years has jeopardised human life and livelihoods.
3. Even though progress has been historically slow, the past five years have seen an accelerated response in many areas.
Sonja Ayeb-Karlsson joined UNU-EHS in 2013 and manages the Gibika (research-to-action) project, a five-year partnership between UNU-EHS, the International Centre for Climate Change and Development (ICCCAD) and Munich Re Foundation (MRF). The project's objective is to improve the livelihood resilience and living conditions of people in seven sites in Bangladesh through community-led action.
For the Lancet Countdown 2017, together with Dom Kniveton (University of Sussex), Ayeb-Karlsson contributed to the thematic working group 1 on climate change, impacts, exposure and vulnerability, mainly around more comprehensive ways to measure and track disaster lethality.
Speaking on the day of the report's release, Ayeb-Karlsson said: "The human symptoms of climate change are unequivocal and potentially irreversible. Although progress has been historically slow, in 2017 momentum is building across a number of sectors," providing, she added, "clear and unprecedented opportunities" for public health.
She added: "Our research in Bangladesh and extended field work there has provided us with valuable insights in what ways human health is affected by such impacts, [and] these stories allow us to dig deeper to understand the processes beneath current health statistics."
Launching just a week away from the COP 23 negotiations in Bonn, Germany, when UN signatory countries will meet to discuss implementation of the Paris Climate Agreement, Ayeb-Karlsson said she hoped the work would help to promote "a stronger people-centered perspective, where the most vulnerable people directly struggling with climate change impacts every day are put first."
To read the report, click here.
If you would like to interview Sonja about her contribution, please email cummings@vie.unu.edu