2017•10•24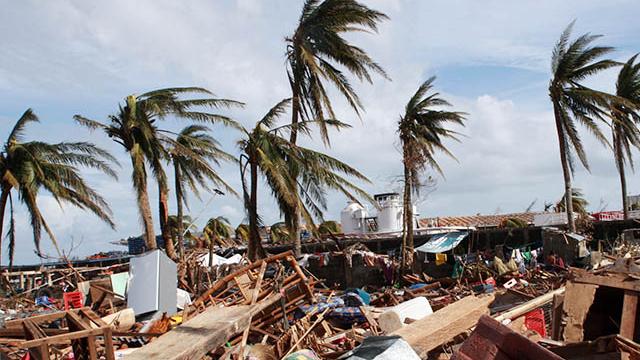 Photo: UNICEF/Jeoffrey Maitem
At the UN Climate Change Conference this year the nations of the world will meet to advance the Paris Agreement. As the negotiations are taking place in Bonn – on the very same stretch of the city that UNU-EHS calls home – this year our institute will be sending a wide-ranging delegation of environmental experts to contribute to the discussions.
From climate change and migration, climate risk insurance, human geography to sustainable urban development, our delegation's expertise cuts across many of COP23's most urgent themes.
Read about their plans for COP, the events they will be taking part in, and how to reach them for an interview, in the paragraphs below.
Dr Cosmin Corendea – legal expert and migration scientist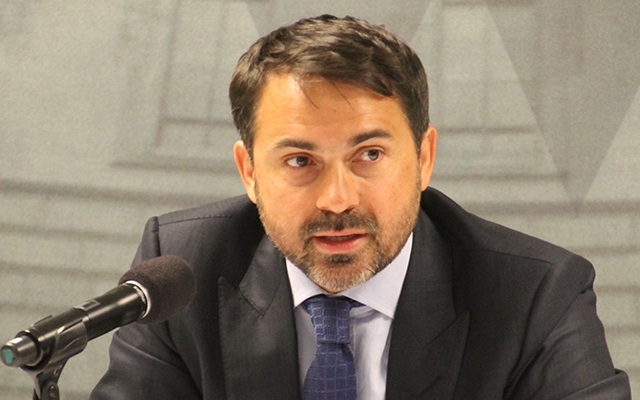 At COP 23, Cosmin will launch his new research on the Pacific region, which focuses on human mobility, human rights and climate change. In the study he examines the role customary law observed by local communities has on people's migration decisions and their attitudes towards receiving migrants.
For COP 23, Cosmin hopes that policymakers will make a strong push to realize human rights for climate change-related migrants, and successfully implement the Paris Agreement in the Pacific islands.
If you would like to interview Cosmin during COP, please email: kandel@vie.unu.edu.
Dr Simone Sandholz – disaster risk reduction expert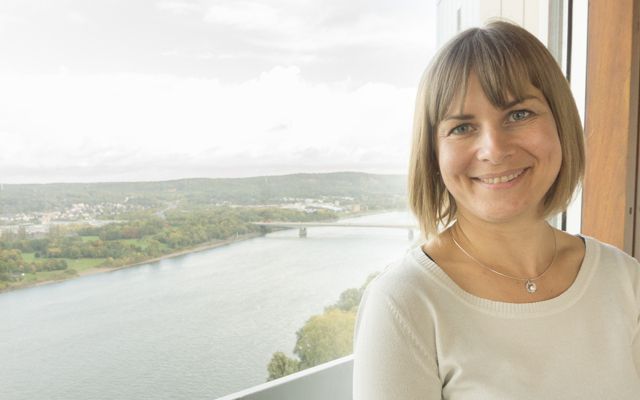 Simone and her colleagues from our section for Vulnerability Assessment, Risk Management & Adaptive Planning will deal with an important topic: how can the objectives of the 2015 Paris Climate Agreement be measured? What constitutes progress and success?
Simone hopes that aside from delivering important content, this COP will also succeed in terms of public outreach, which she believes is more important than ever.
If you would like to interview Simone during COP, please email: hoffmann@vie.unu.edu
Soenke Kreft – climate risk insurance expert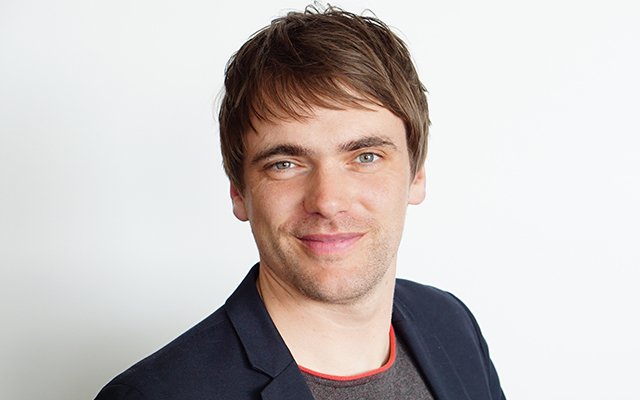 Soenke Kreft is the executive officer of the Munich Climate Insurance Initiative – with many years of COP experience.
At COP, Soenke will make the case to implement climate risk insurance solutions for the benefit of vulnerable people. He is calling this COP the "roll up your sleeves" phase of the Paris Agreement, where countries need to be in implementation mode.
Soenke hopes that COP23 will bring a strong signal that the transition to low carbon and resilient communities is moving at a higher pace – "despite of any noise coming from the other side of the Atlantic"… He would also like to see meaningful results when it comes to tackling loss and damage from climate change.
If you would like to interview Soenke during COP, please email: hoffmann@vie.unu.edu
Sonja Ayeb-Karlsson – climate change and health expert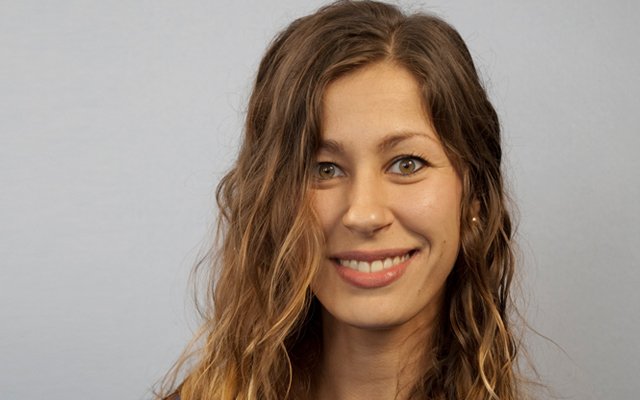 At COP23, Sonja will be launching her work with the Lancet Countdown 2017, an annual report and peer-reviewed article tracking the connections between public health and climate change worldwide.
Sonja says of the pioneering initiative: "Most of my research contributions relate to disaster lethality, especially with insights gathered through the Gibika project in Bangladesh. Another very special project contribution that we are bringing to COP this year is the Gibika photo film series, that allows people to tell their stories, in their own words, of what it means to live on the frontlines of climate change and climatic shocks."
Sonja hopes that at this year's COP we will be able to "stronger highlight the complexity of climate change and disaster vulnerability socially, culturally and psychologically". She hopes this will support people around the world better adapt to climate shocks.
If you would like to know more about Sonja's work with the Lancet, or the Gibika project, please email: cummings@vie.unu.edu.
Dr Robert Oakes – environmental migration specialist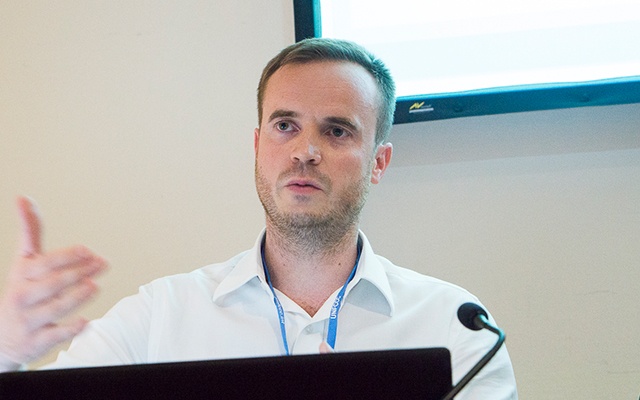 At COP, Robert will explain why in some cases people living in Kiribati, Tuvalu, and Nauru will choose to stay in high-risk areas. He will also be calling on the international community to recognize that people have very different opinions on climate change related risks and migration, and this affects their decisions to move or migrate.
Robert hopes that the COP presidency of Fiji will reinvigorate the climate process, and bring new hope for small island developing states.
If you would like to interview Robert during COP, pleased email: kandel@vie.unu.edu.

Dr Kees Van Der Geet – loss and damage expert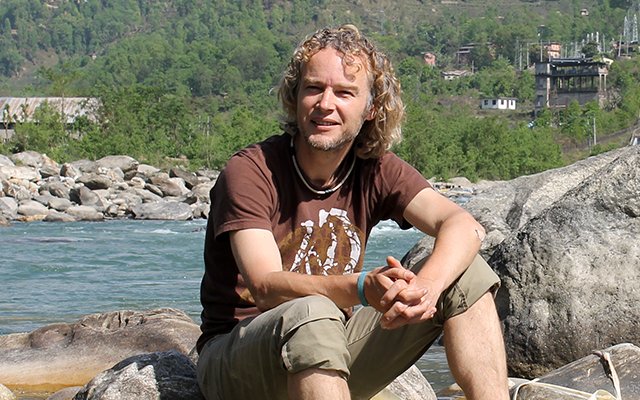 At COP, Kees will be presenting new research on the role of climate change in the migration decisions of Marshallese Islanders, and the impacts that migration has on both the places people are leaving, and the places they are traveling to. He is also a loss and damage expert, particularly for empirical, people-centred research.
If you'd like to interview Kees during COP, please email: cummings@vie.unu.edu.
Laura Schaefer – loss and damage expert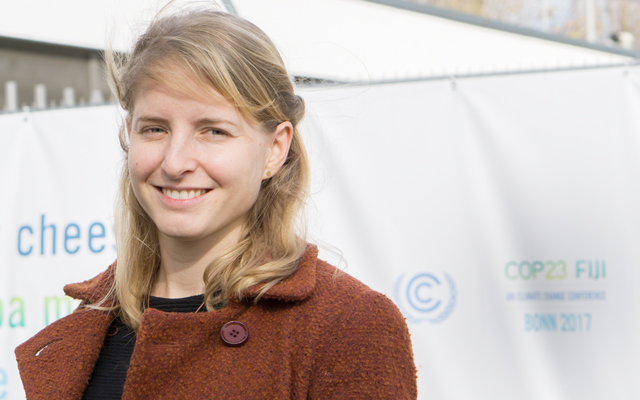 During COP23, Laura will be involved in several side events: she will present on comprehensive climate risk management and the Pro-Poor Principles for Climate Risk Insurance. She will also be involved in the InsuResilience Partnership Forum, specifically a workshop on impact evaluation of climate risk insurance products. She has also co-authored a chapter in a book called Loss and Damage from Climate Change. Concepts, Principles and Policy Options, which will be launched at COP.
Laura says she would like to see the Fiji presidency use the first "island COP" to create a momentum for advancing the UNFCCC Loss and Damage agenda.
If you would like to interview Laura during COP, please email: hoffmann@vie.unu.edu
Michael Zissener – climate risk insurance expert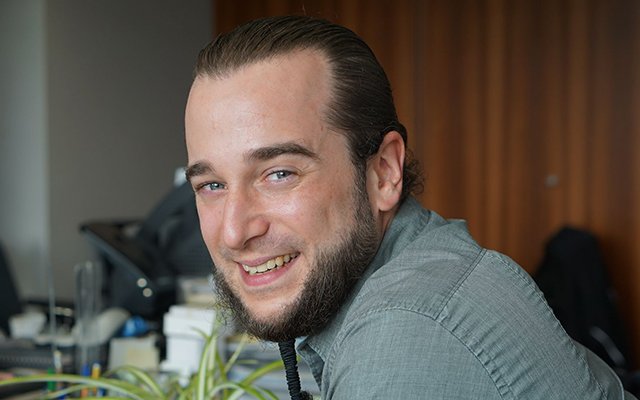 At COP, Michael and MCII will being presenting their work on the role of insurance in the "nationally determined contributions" (NDCs), and on the lessons they have learned about insurance in integrated disaster and climate risk management.
MCII will also be presented with a UNFCCC Momentum for Change Award, for their work on climate risk adaptation and insurance in the Caribbean project.
Michael's hopes for this COP center on the topic of loss and damage. He will be paying attention to the Warsaw International Mechanism for Loss and Damage, hoping for a mandate to further explore how insurance can help reduce the risks of loss and damage to vulnerable communities.
If you would like to interview Michael during COP, please email: hoffmann@vie.unu.edu
Dr Fabrice Renaud – ecosystems and disaster risk reduction expert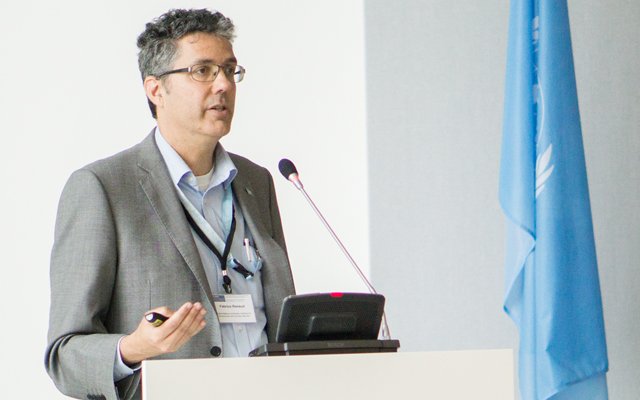 At COP23 Fabrice is co-organizing a series of discussions together with ZEF and FEBA on biodiversity and ecosystems in climate change. Leading on ecosystem-based adaptation standards, Fabrice will chair discussions on criteria by which ecosystem-based approaches can be distinguished from other approaches for disaster risk reduction and climate change adaptation.
At this year's COP, Fabrice hopes that the international community will focus on the role that ecosystems can play for climate change adaptation and mitigation: with healthy ecosystems the Sustainable Development Goals (SDGs) can also be achieved and disaster risks can be reduced.
If you would like to interview Fabrice during COP, please email: kandel@vie.unu.edu

Dr Matthias Garschagen – disaster risk expert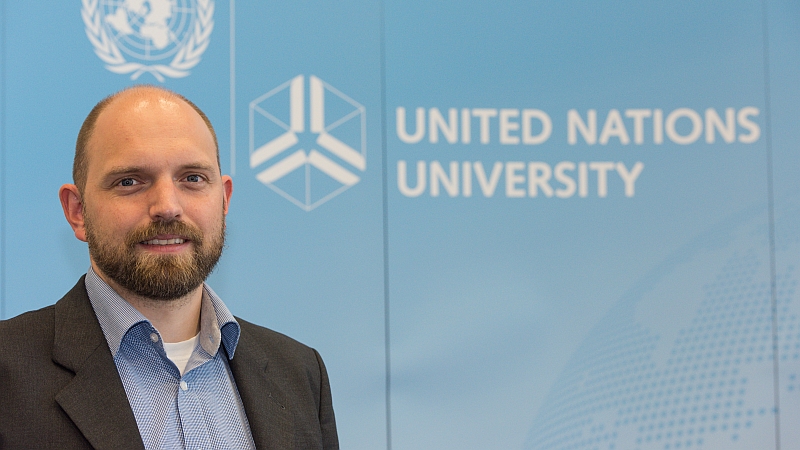 Matthias and his team will be presenting two key things. First, a new assessment tool to measure a country's level of disaster risk in juxtaposition to its readiness to accommodate insurance solutions. Second, a set of innovative criteria and methods to measure and track the progress in adaptation, thereby supporting the Global Stocktake under the Paris Agreement.
If you would like to interview Matthias during COP, please email: kandel@vie.unu.edu
Dr Michael Hagenlocher – disaster risk expert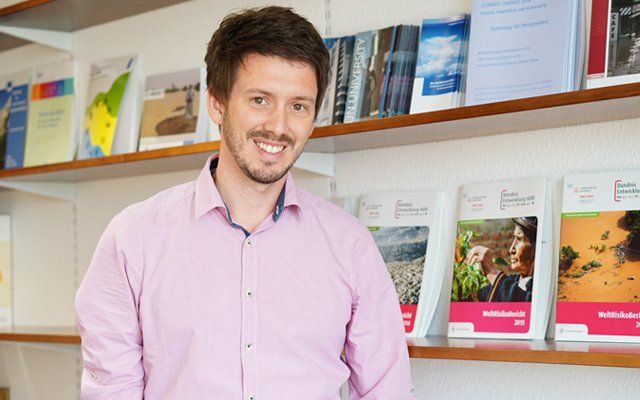 At COP, Michael will be launching a new tool designed to asses both a country's risk and its readiness for insurance solutions. The tool shall provide guidance for the selection and (pre-)categorization of countries to be considered under the G7+ InsuResilience. This initiative aims to increase the number of poor and vulnerable people in developing countries with access to direct or indirect insurance coverage against climate-induced losses and damages by up to 400 million by the year 2020.
He will also be speaking about if, and how, risk assessments focusing on social-ecological systems can support the planning, prioritization, and monitoring and evaluation of ecosystem-based adaptation measures.
To interview Michael during COP, please email: cummings@vie.unu.edu