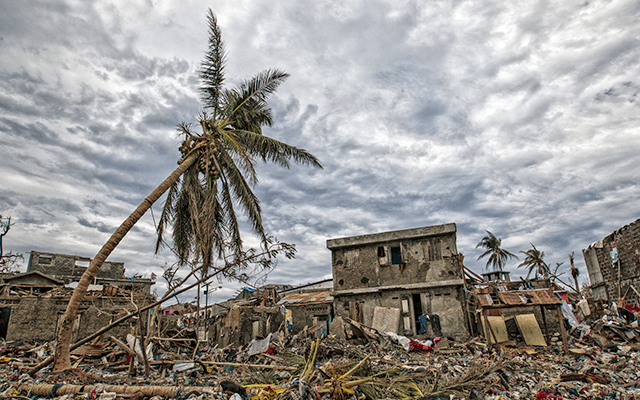 About us 
The Munich Climate Insurance Initiative (MCII) was started as a charitable organisation by insurers, research institutes and NGOs in April 2005 in response to the growing realization that insurance solutions can play a role in adaptation to climate change, as suggested in the Framework Convention and the Kyoto Protocol.
MCII is hosted at the United Nations University Institute for Environment and Human Security (UNU-EHS) and focuses on developing solutions to the risks posed by climate change for the poorest and most vulnerable people in developing countries.
The initiative serves as a leading think-tank on climate change and insurance, and is a forum for insurance-related expertise applied to climate change issues – under the vision that insurance solutions are an essential part of a wider climate risk management strategy. Thus, people who are currently not able to access or afford insurance against extreme weather events should be enabled to protect their livelihoods against the negative impacts of climate change.
Our vision
To achieve its vision, MCII strives to fulfill five objectives:
To identify and promote loss reduction measures in connection with climate-related events.
To develop affordable insurance-related solutions that share responsibility to help manage the impacts of climate change, seeking to combine the resources and expertise of the public and private sectors.
To conduct and support pilot projects for the application of insurance-related solutions in partnerships and through existing organisations and programmes. As part of this, identifying success stories and disseminating information on the factors that are necessary to design and implement effective climate insurance-related mechanisms. These activities focus on developing countries but at the same time involve evaluating insurance solutions that have been used in developed countries.
To promote insurance-related approaches in cooperation with other organizations and initiatives within existing frameworks such as the United Nations system, international financial institutions, international donors, and the private sector.
To develop and support mechanisms that place responsibility fairly between disaster victims in developing countries and those who have contributed to climate change.
Recognition
MCII is recognized particularly among governments and parties to processes such as the UNFCCC, the ISDR Sendai Framework, the UN's sustainable development goals (SDGs), and in humanitarian work as a node among practitioners and scholars for innovative uses of risk transfer tools to manage climate risks.
MCII continually engages with governments and other stakeholders to understand key issues and questions related to climate risk management and insurance. From this discourse, MCII develops innovations in two ways: firstly, by developing pioneering concepts through its vast network of experts advocating for new ways of how to apply insurance to complement risk management and adaptation; secondly, through the application of risk transfer tools to test these ideas in "lighthouse" projects and aim to provide proof of concept and implementation models for further replication.
Our impact
The results of MCII's work are constantly being fed back to governments and decision makers, thereby changing regulations and enhancing international aspiration and standards. To provide this cutting-edge professional expertise, MCII works closely with private sector insurers and insurance associations, governments and regulators, delegates to UN policy processes, UN agencies and regional bodies, and scholars of risk management and adaptation.