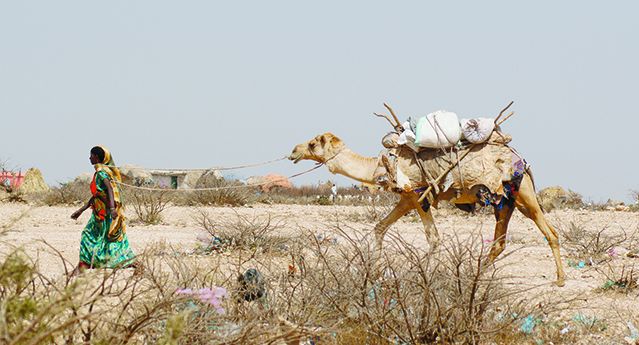 Photo by Sönke Kreft/UNU-EHS
Environment and Migration: Interactions and Choices Section (EMIC) undertakes pioneering research to strengthen the evidence base on the multiple linkages between human mobility and environmental change. EMIC research informs policy and action of UN organizations, governments and civil society. Specific themes within the migration-environment nexus include environmentally induced migration and displacement, trapped populations, migration into risk-prone environments, and environmental impacts of migration. Cross-cutting research themes include decision-making, health, well-being, livelihoods, adaptation, risk, ecosystem services, food security, development, urbanization, gender, conflict, social cohesion and culture. An important feature of the EMIC Section is its people-centered approach, showing the human face of climate change and migration. EMIC researchers have also played an important role in advancing the science on the emerging topic of 'loss and damage' from climate change.
Browse through our Research Publications.