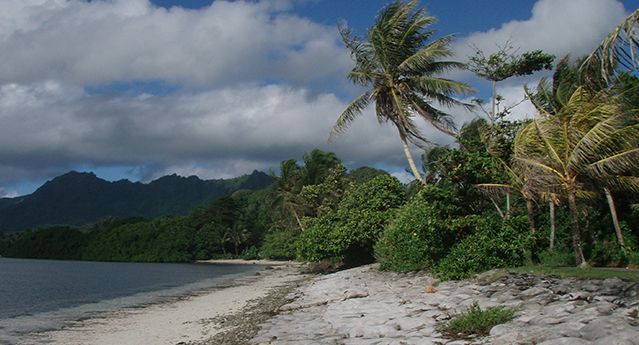 The EVES section conducts original, policy relevant research addressing the vulnerability and resilience of social-ecological systems. Specifically, EVES aims to understand how social ecological systems are affected by environmental hazards of diverse nature such as water and land degradation, floods, droughts, and other hazards. EVES not only considers the impacts of single hazards, but also investigates multiple hazard situations, identifying cumulating or cascading impacts and feedbacks between hazards of contrasting nature such as floods and droughts. The concept of ecosystem services is of central importance in most of the research conducted by EVES researchers.
The section explores how ecosystems can support disaster risk reduction and climate change adaptation. Besides original research, the section advocates for ecosystem-based solutions, e.g., through engagement in the Partnership for Environment and Disaster Risk Reduction (PEDRR). PEDRR seeks to guide, enable and scale-up implementation of ecosystem-based disaster risk reduction measures at global, national and local levels, in order to increase resilience of communities as a result of improved ecosystem management for disaster risk reduction and climate change adaptation. Linked activities entail inputs and policy recommendations in the course of negations for the Post-Hyogo Framework of Action, participation in research agenda setting for nature based solutions of the European Commission, and leading a working group on Ecosystem based Disaster Risk Reduction within the Ecosystem Services Partnership (ESP). EVES collaborates and works together with other United Nations entities such as UNEP, UN-WATER, UNESCO and the United Nations Country Team in Indonesia. For example, EVES leads the coordination efforts to develop International Water Quality Guidelines for Ecosystems mandated by UNEA/UNEP. The guidelines will focus on water quality and quantity conditions that sustain healthy aquatic ecosystems and their functions.
Global advocacy is aligned and supported by original research reaching from local to global scale. In the WASCAL project, for example, EVES aims to identify social groups among rural households in West-Africa that are the most affected by the consequences of climate change and related environmental hazards, and to explore their coping and adaptation possibilities. In the DeltAdapt project, EVES identifies drivers of land use change in coastal salinity-impacted agro-ecosystems as well as explores the impacts of agricultural pollution on ecosystem services and food security in Viet Nam. In the DELTAS project, EVES seeks to develop a Global Delta Vulnerability Index (GDVI) applicable on sub-delta scale for the social-ecological systems of deltas worldwide.
Finally, EVES contributes the Module "Concepts and theories of social-ecological systems, ecosystem services and disaster risk reduction" to the joint MSc. Programme with the University of Bonn. EVES researchers also contribute to multiple training programmes around the world.
Learn more about our Research Projects